Artists Apply
Artists Applications will open as 2021 dates approach sooner. Stay tuned!
Set below Dubuque's picturesque bluff is historic Washington Park, home to the DubuqueFest Fine Arts Festival. Join the eclectic mix of artists who gather each May to exhibit and sell their work.  As Dubuque's reputation grows as a tourist destination for art and culture, the popularity of the DubuqueFest Fine Arts Festival grows with it, drawing lovers of art and history to the oldest festival in Iowa's first city.
Artist Amenities:
Spacious 11 x 11 booths
Curbside loading and unloading
Free Parking (limited)
Complimentary Breakfast
Artists' reception at Dubuque Museum of Art
Helpful On-site Art Fair committee members
2 Emerging Artist Scholarships
Overnight security
Boothsitters
$1,000 in cash awards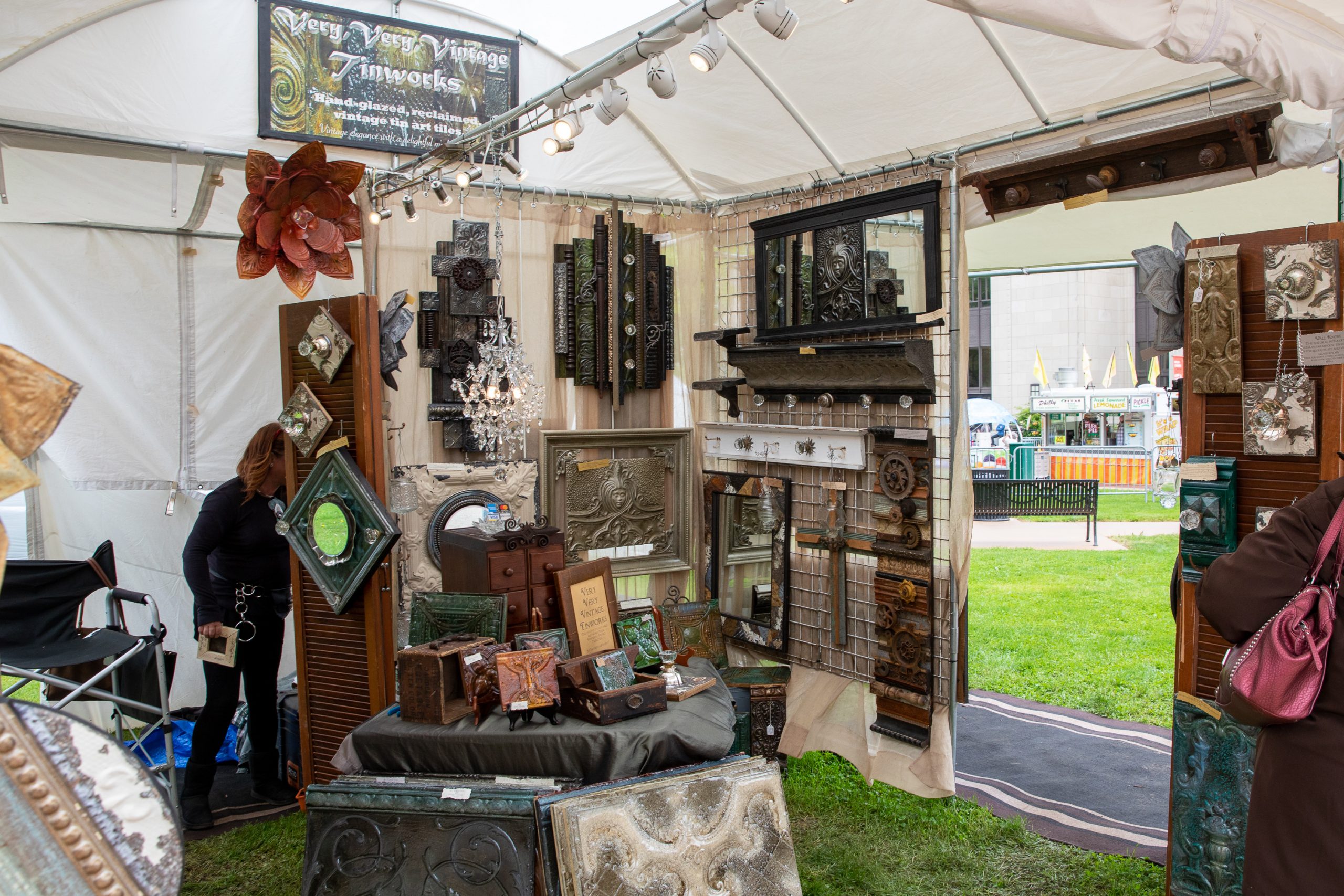 You can safely and securely make a donation to DubuqueFest by clicking the button below. Your donation will be processed through PayPal.